One of TAS' core values includes social responsibility. We believe in promoting a healthy and safe workplace and having a positive impact on the communities we touch. Here's a look at the various ways TAS employees have given back to our community.
Kids Meals Juice Box Drive
TAS joined forces with Kids' Meals for their annual juice box challenge! Each day, they deliver more than 4,600 meals for hungry children in our area. Supplies were gathered from all three of our Houston facilities in an effort to donate to the cause. In total, TAS collected more than 8,600 juice boxes!
Biannual Blood Drive
TAS participated in their biannual blood drive with Gulf Coast Regional Blood Center. Thank you to all employees who got involved and helped save the lives of others. We look forward to doing our part and donating again soon!
B.E.A.R CPS Kids Hygiene Drive
B.E.A.R… Be A Resource for CPS Kids is one of the organizations in our area that we support, helping out with their fundraisers, and donation drives all throughout the year. TAS supplied items for employees to package 300+ hygiene bags for children transitioning into CPS care!
Charity Sponsor for B.E.A.R.*
BE A Resource for CPS Kids
TAS sponsored B.E.A.R. for a charity golf tournament that raised over $10,000 for the organization.
Annual Back to School Drive
TAS came together to donate supplies to local schools in need. In total, 12 boxes of materials were collected.
Kids Meals Inc. Brown Bag Contest
TAS donated over 400 brown bags to children in need as a part of Kids Meals Inc. bag decorating event.
School STEM Event
TAS hosted a STEM event that drove interest in careers of the industry. Students aged 9-17 attended a hosted booth to learn more about how engineering plays a role at TAS and our solutions. All funds went towards the STEM scholarship program.
Walk for Water Event
TAS sponsored the walk for water event. 100% of the donation helped a nonprofit partner Water Mission ensure people around the world have access to safe water and an improved quality of life.
Cullen Middle School Meal Donations
TAS sponsored meals for 10 families that have children who attend Cullen Middle School. Those families are in transition and reside in temporary housing. With the food supplied, they had enough to feed their entire family for the Thanksgiving break and a complete Thanksgiving meal.
Thanksgiving Food Drive
TAS helped families in need with a food drive giving canned goods and monetary donations. In total, our teams contributed over $1,100 to Help Our Neighbors Facing Hunger.
Annual Christmas Toy Drive
In December, TAS participated in the B.E.A.R. Toy Drive to give a Christmas to over 10,000 children. Gifts, monetary donations, and wish lists were fulfilled across all three facilities.
Cullen Middle School Jacket Donation
10 families from Cullen Middle School that were transitioning from temporary housing received jackets for the entire family, groceries for the holiday break and gifts for each family member to ensure they had a great Christmas.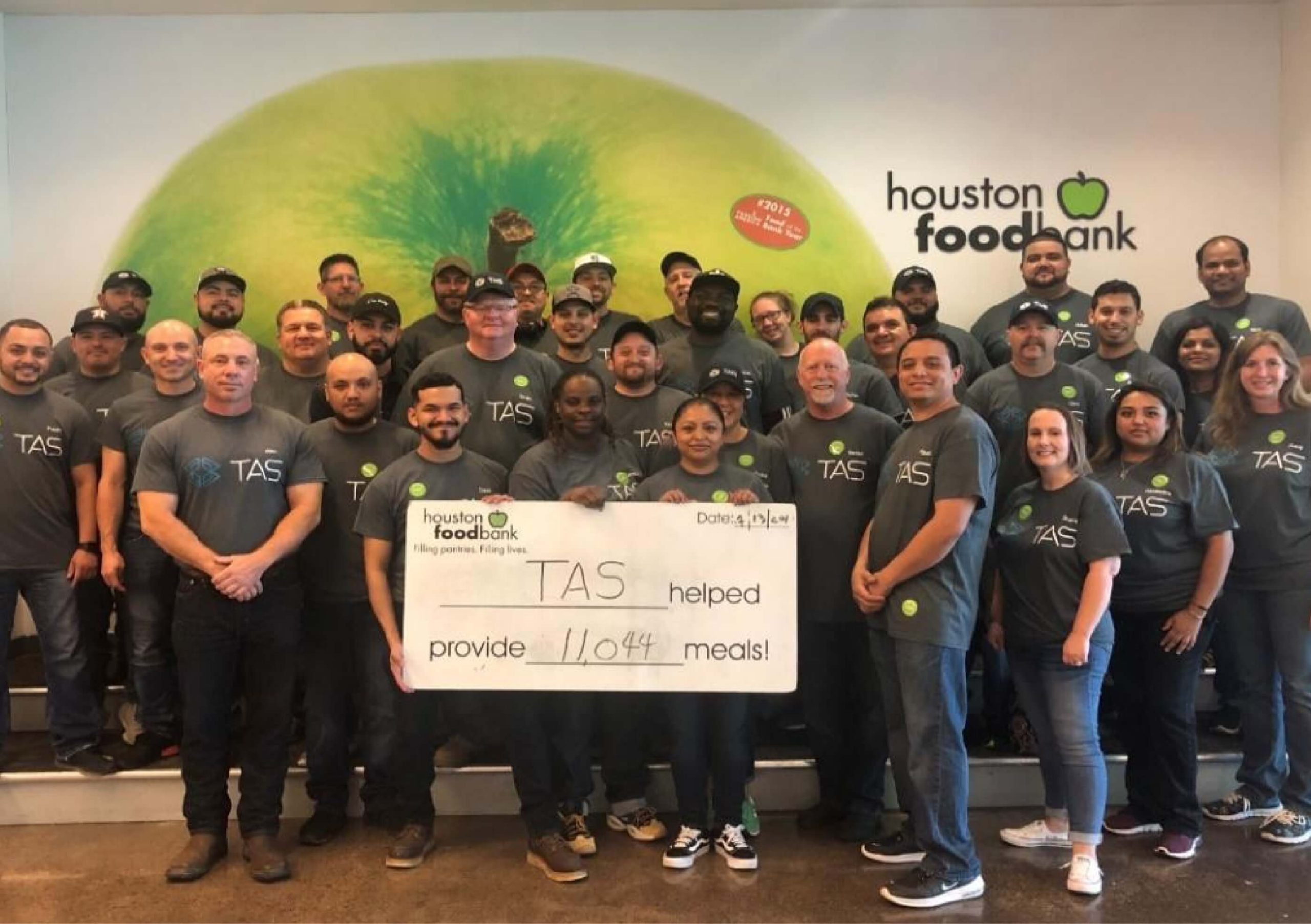 Annual Houston Food Bank
On three occasions we served at the Houston Food Bank, helping to sort items donated at the distribution center.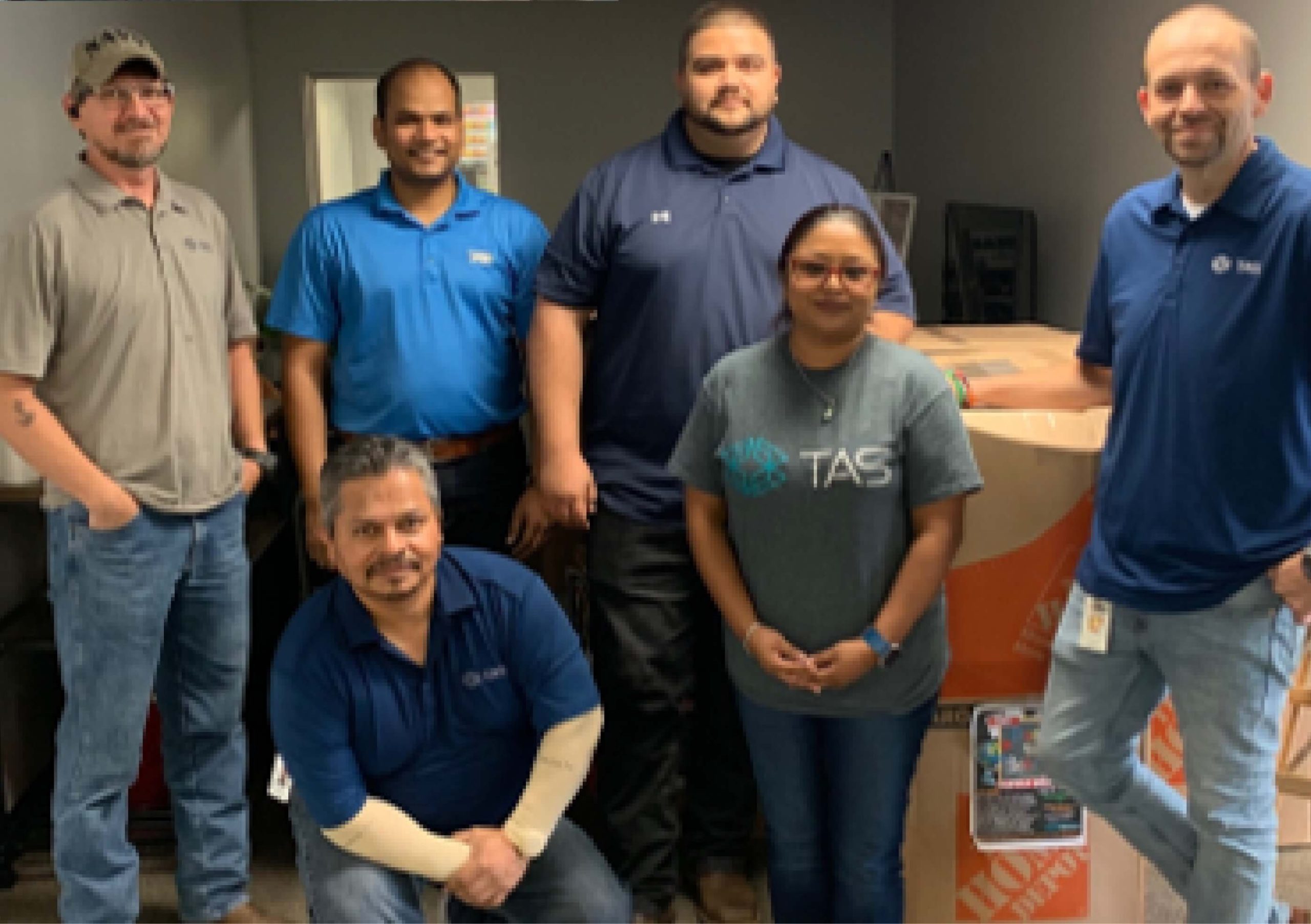 Annual Back to School Supply Drive
For our Back to School Supply Drive, TAS employees collected and donated 15 boxes of school supplies to: BEAR… Be A Resource for CPS Kids.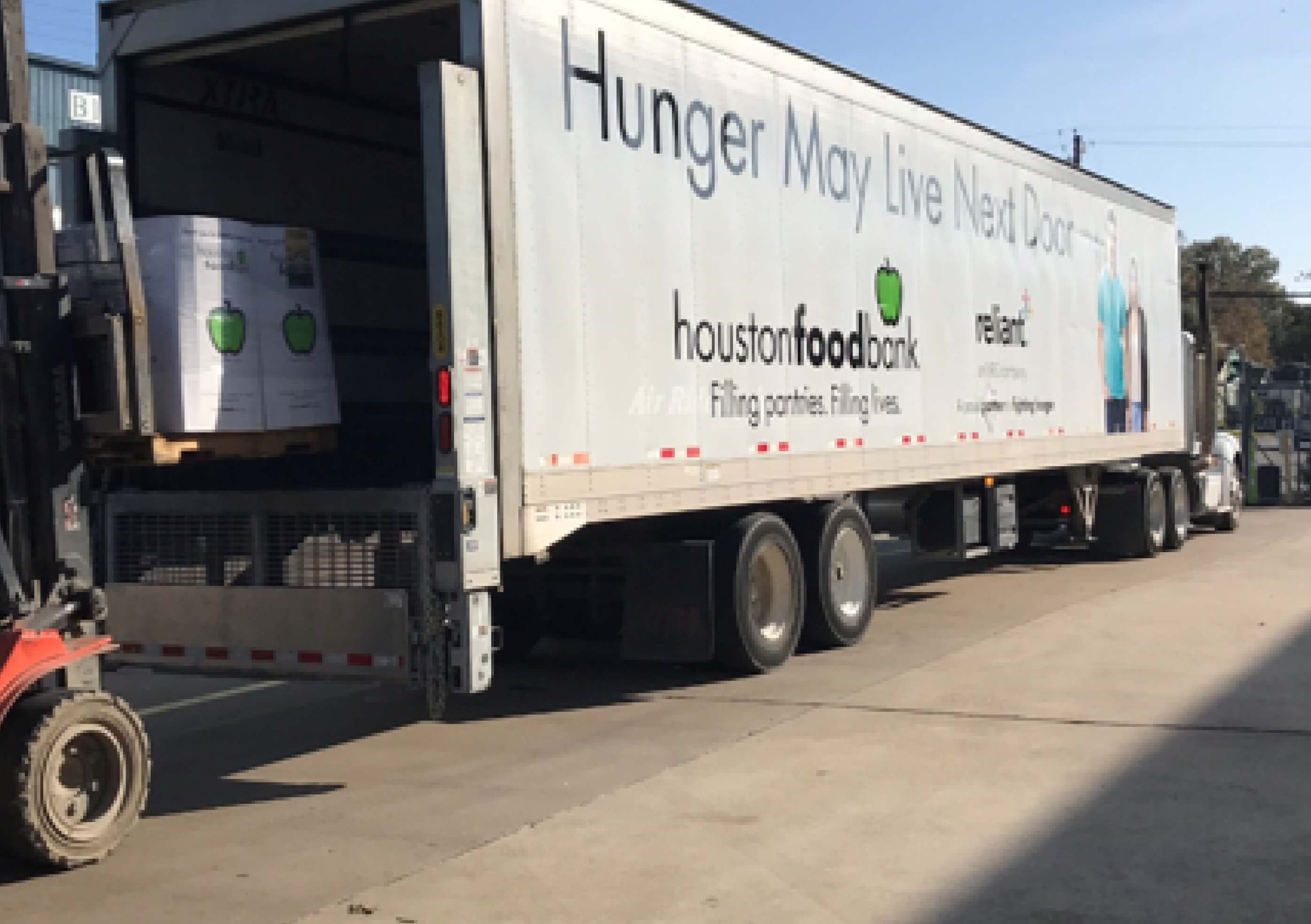 Annual Thanksgiving Food Drive
During our annual TAS Thanksgiving Food Drive, our employees collected 12 bins of food that were donated to the Houston Food Bank as well as provided direct monetary donations.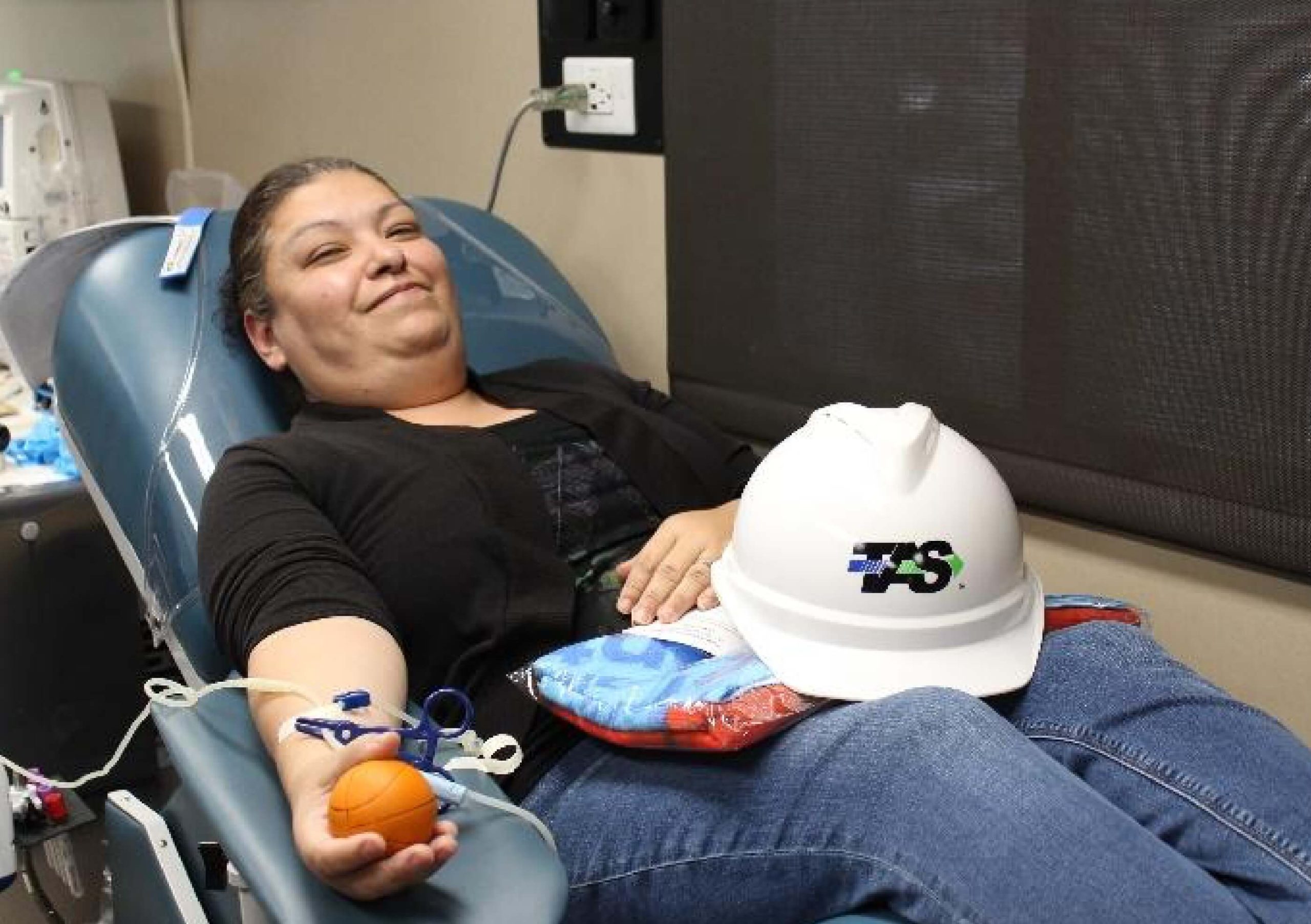 Annual Blood Drive
In July, TAS partnered with Gulf Coast Regional Blood Center and had 30 successful donors, collecting 41 total products, which can sustain 123 lives! We'll be trying for even more with our second drive of the year.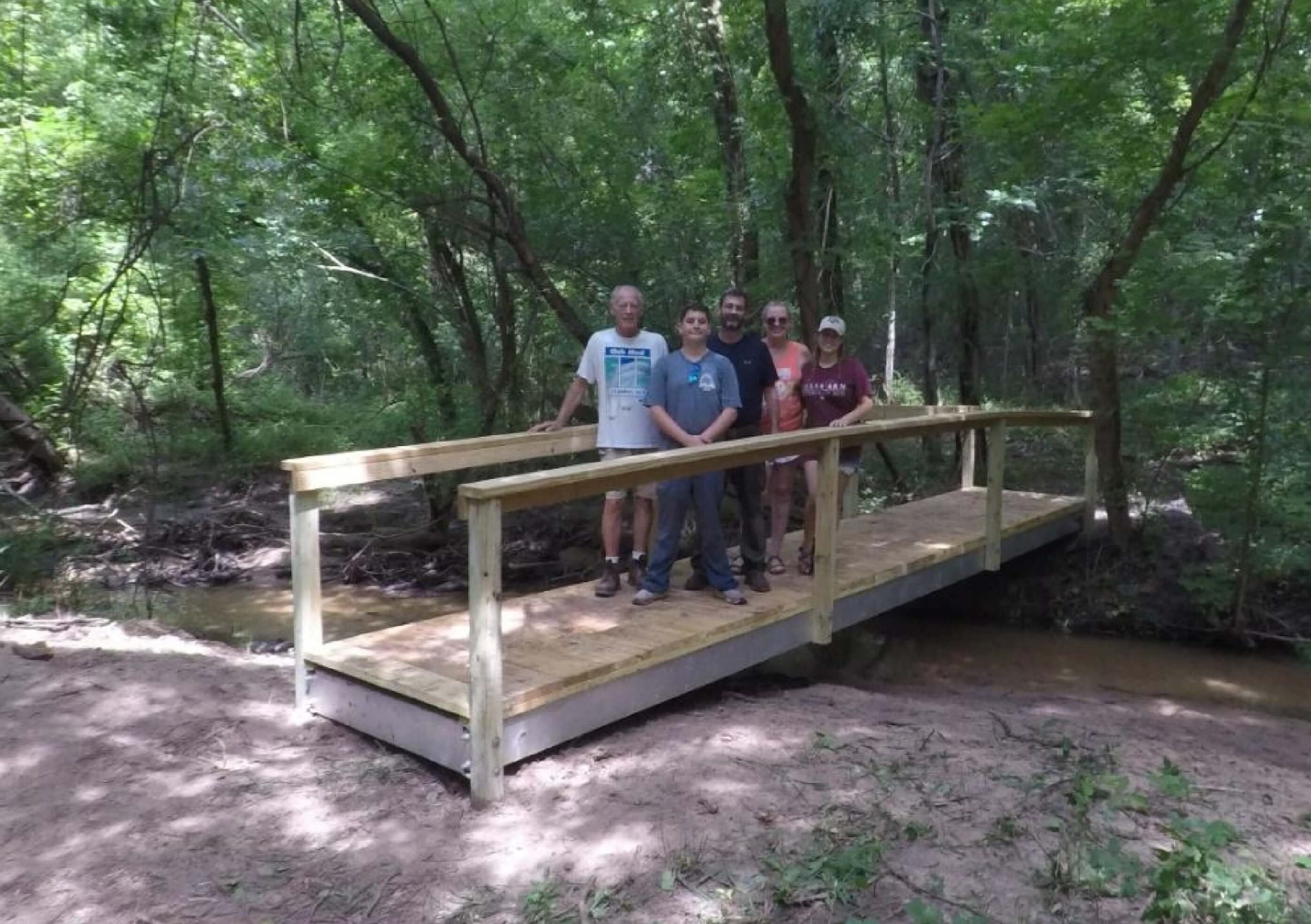 Bridge for Boy Scouts
TAS helped Boy Scout Troop 113 by contributing building materials for them to build a bridge for a church camp in Waco, Texas.
Annual Christmas Toy Drive
We closed out the year with our annual toy drive to help make Christmas a little more special for local community families. TAS is partnered with BEAR… Be a Resource for CPS kids for their BEARing Gifts program. What a wonderful time of the year to help children who have struggled through various challenges find hope, happiness, and holiday cheer!
50 Most Admired Companies of the Year 2018,
The Silicon Review